Huurvoorwaarden
We verhuren onze lokalen alleenop vrijdagavond tijdens het seizoen, van 17u tot 3u 's morgens of iedere avond van dinsdag tot zaterdag buiten het seizoen, dus de eerste twee weken van juli, de laatste twee weken van augustus, alsook de eerste twee weken van september, op dezelfde uren.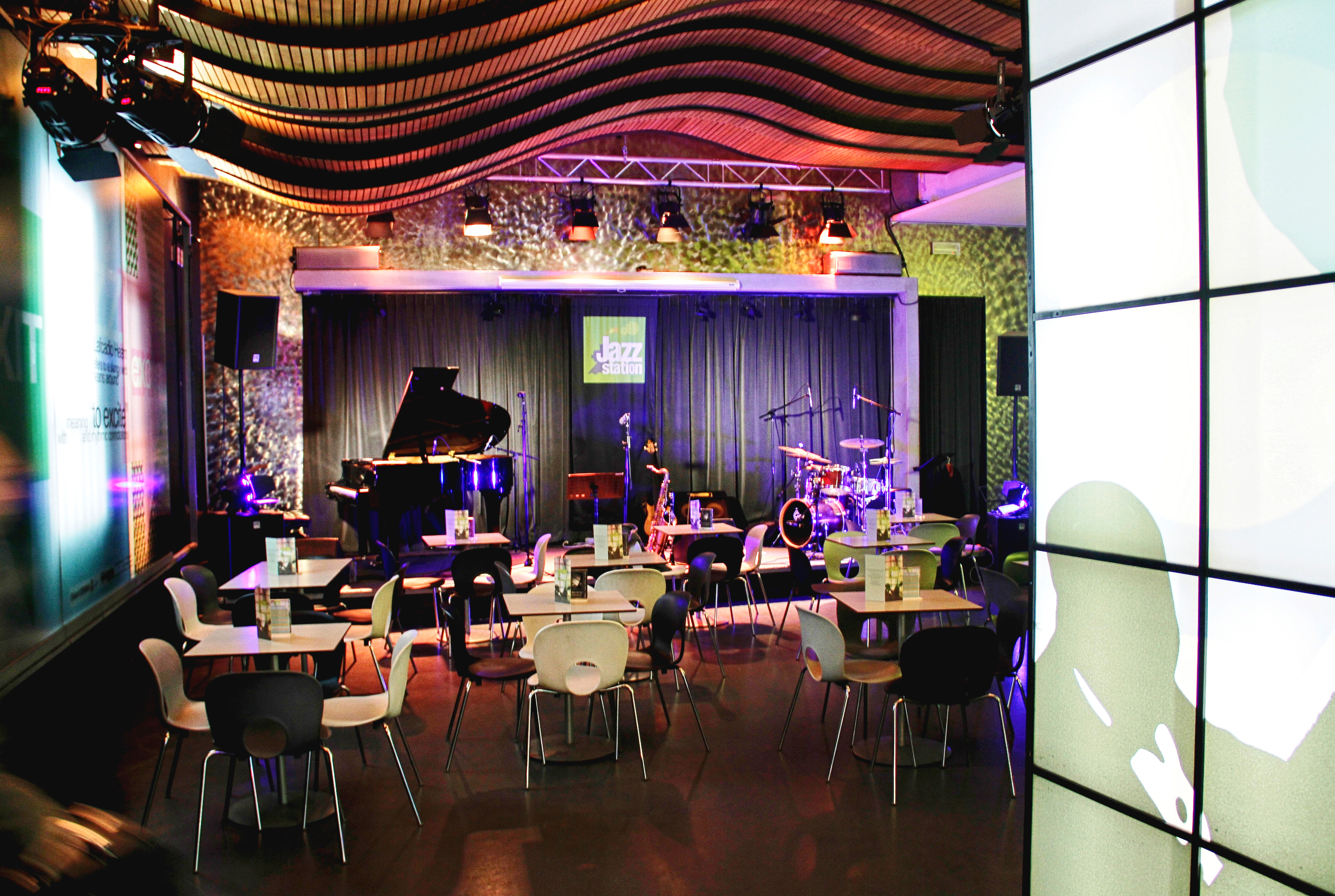 TEGEN WELKE PRIJS ?


De prijs die we voor bedrijfevenementen, zoals seminaries en dergelijke, aanrekenen, bedraagt 1500 € per avond, BTW inbegrepen. De contactgegevens van de boekhouddienst en van de verantwoordelijke persoon moeten op de huurovereenkomst vermeld staan.


De prijs voor privéevenementen, zoals verjaardagen en andere festiviteiten, bedraagt 600 € per avond, BTW inbegrepen. In dit geval wordt het evenement niet gepromoot (om te voorkomen dat dit event openbaar wordt, bijvoorbeeld via Facebook). We ontvangen geen religieuze of politieke evenementen.


Een speciale prijs wordt voor vzw's voorgesteld, afhankelijk van de aanvragen.


Volgens de veiligheidsnormen kan de zaal tot 120 mensen ontvangen.
WELKE SFEER ?


Het Jazz Station is niet opgericht om feesten met veel lawaai te ontvangen… en onze buren zijn daar heel blij mee ! Feestjes, danspartijen of te luide muziek zijn verboden.


Een muzikale animatie is verplicht. Er wordt aanbevolen een concert van een uurtje te voorzien. Op die manier blijft de avond in overeenstemming met het beleid van het Station en verliest deze het geest van het project niet uit de oog.


Men mag natuurlijk beroep doen op vrienden of verwanten, op voorwaarde dat ze professionele musici zijn en dat ze onze instrumenten gebruiken. Met "professioneel" bedoelen we gevorderde musici. Men mag immers gebruik maken van onze instrumenten, maar deze instrumenten zijn ook onze broodwinning. We wensen ze dus zo goed mogelijk beschermen.
WELKE DIENSTEN ?


Het huren omvat het volgende : het gebruik van de ruimtes, de barmannen, het gebruik van het materiaal, de instrumenten en ook het schoonmaken van de locatie.


Wat de muzikale animatie betreft, moet men een sonorisator voorzien. We beschikken over meerdere contacten indien nodig.


De bar wordt door onze vzw beheerd en we ontvangen de winst van de drankjes.
• De barmannen werken voor de vzw.
• We verhogen de prijs van de drankjes niet tijdens privé- of professionele evenementen.
• Geen andere alcohol dan wijn of bier wordt geschonken of toegelaten, met uitzondering van de drankjes die we in het Jazz Station zelf aanbieden. Sterke alcoholische drank is dus niet toegelaten.
• We geven de mogelijkheid om je eigen wijn mee te brengen. In dit geval vragen we een kurkrecht van 2€ per geopende fles (75 cl). Jullie kunnen ook schuimwijn of andere aperitieven meebrengen, maar alleen als aperitief en ten hoogste twee glazen per persoon. We vragen 3€ kurkrecht per geopende fles (facturering na het evenement).
Voor meer informatie kunnen men ons contacteren info@jazzstation.be !