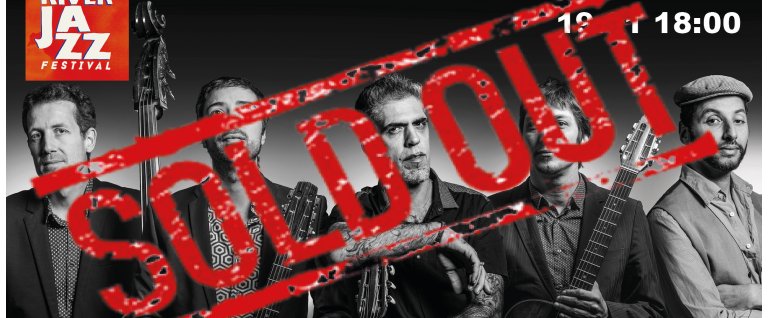 Les doigts de l'Homme (FR)
River Jazz Festival
Olivier Kikteff - guitar / Yannick Alcocer - guitar / Benoît Convert - guitar / Tanguy Blum - contrabass / Nazim Aliouche - percussion
Open to all different styles and trends, Les Doigts de l'Homme is a sensitive acoustic group that expresses its difference by performing its own compositions. Together, they create a style that is the result of delving into different musical territories - gypsy, flamenco, French chanson and even classical music ... combined with their offbeat
approach tinged with humour. The music they create sails the crest between simple and
complex, light and intense. From the sidewalks of Brittany to the stages of the biggest French and European festivals, from improvised jams to staged and sophistically lit shows, Les Doigts de l'Homme have come a long way, and fulfilled a great many desires in their 15-year career! And this Club Tour is all about a desire to get closer to their
audiences, the desire to add new life to old pieces; about desire full stop.
Saturday 19 January 2019 from 18:00 to 20:00