Rental conditions
Rentals are only possible on Friday evenings during the high season, from 5 pm to 3am, or any evening from Tuesday to Saturday during the off-season, namely the first two weeks of July, the last two weeks of August as well as the first two weeks of September, at the same time.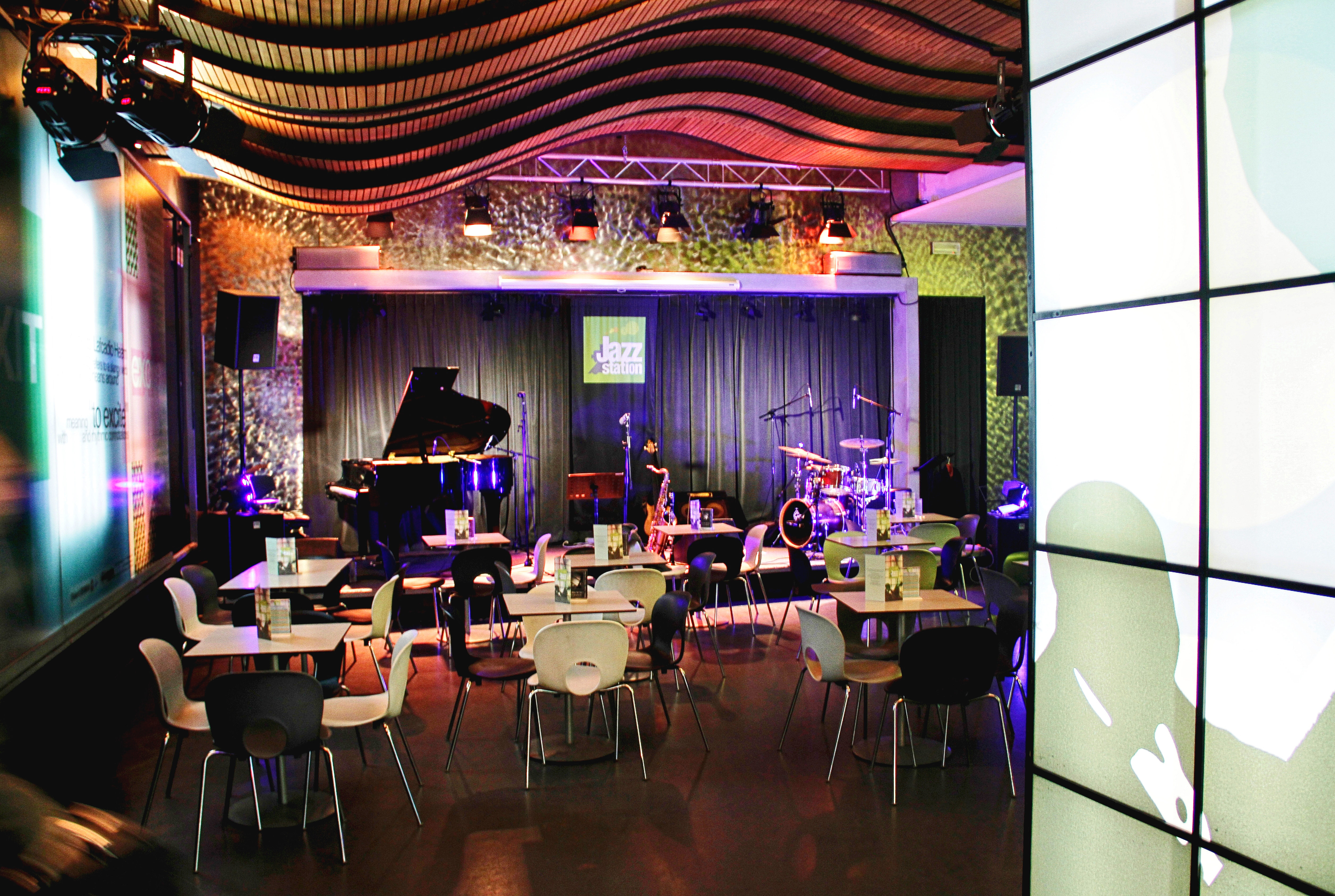 HOW MUCH DOES IT COST ?
The requested price for company events, such as seminaries, is €1.500 an evening, VAT included. The contact details of the accounting department and the person in charge must be mentioned on the rental agreement.
The price for events of private individuals, such as birthdays or other festivities, is €600 an evening, VAT included. In this case, no advertising can be made for the event (to avoid the event becoming public, for example via Facebook). We do not host religious, political meetings or celebrations.
A special price for non-profit associations is available on demand.
The room has a capacity of 120 persons, following the safety standards.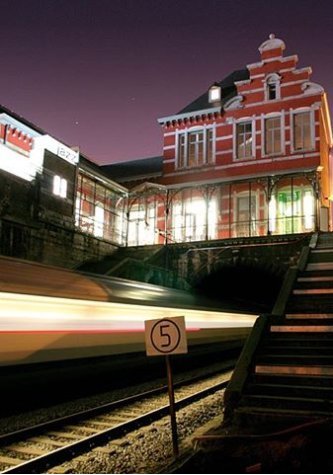 WHAT ATMOSPHERE?
The Jazz Station was not designed to host parties with high decibels and our neighbours are thankful for it! Parties, dance parties, and high sound volumes are to be avoided.
A musical animation is compulsory. A concert of one hour, more or less, is to be planned. That way, the event remains in the spirit of the place and remains consistent with it.
You can of course call on your connections and close friends for this musical animation. The only requirement is that the musicians are "professionals" who will use our instruments. By professionals, we mean confirmed musicians. Our instruments are indeed at your disposal but also our livelihood. We thus wish to protect them at best.
WHAT SERVICES?
The price of the rent includes the use of spaces and bartenders, the use of our equipment and instruments as well as the cleaning.
About the musical animation, the sound engineer is to be planned in your budget. We have contacts to propose to you if you need them.
The bar is managed by our association and we perceive the profits generated by it.
The bartenders are employees of the Jazz Station association.
We do not inflate the prices of drinks during private or professional events.
No alcohol (other than wine and beer) is served or authorized besides the drinks proposed by the Jazz Station. No strong alcohol is authorized.
We give you the possibility of bringing your own sparkling wine or any other aperitif of this kind, but only as an aperitif and at the rate of two glasses maximum per person. We take for these €3 of corkage by open bottle (invoicing after the event).