Jazz Blog by Jacques Prouvost!


Photo by Dominique Houcmant
Jazzques, is the specialized blog of journalist Jacques Prouvost. A gold mine of information, reviews, interviews, moods and written columns, in an unparalleled style!
Accustomed to the Jazz Station, but also to many other Belgian places where the volutes of what is called "jazz" emanate, Jacques Prouvost overflows with curiosity, and delivers to each article his sensitive impressions on the music that he discovers.
The totality of Jacques Prouvost's articles about artists coming to our place can be found here. You can also find his articles around the 10th anniversary of the Jazz Station (September 2015) and the 30th anniversary of the Saint-Jazz Festival (October 2015).
Or in details:
Lorenzo Di Maio Trio ft. UFO Ensemble
Saint-Jazz Festival
Julie Campiche Quartet
Théo Ceccaldi Trio
Orbit – Oliva, Boisseau, Rainey
Gilad Ekselman Trio
Gaël Horellou & Ari Hoenig Quartet
Julie Jaroszewski, Roby Lakatos & Friends
Kari Ikonen Trio
Kreisberg meets Vera
Natashia Kelly & Alain Pierre – Double Bill
Yonathan Avishai Trio – River Jazz Festival
Vincent Peirani, Federico Casagrande & Ziv Ravitz – River Jazz Festival
Emile Parisien Quartet
Aaron Parks
Vincent Thekal Trio
Tom Bourgeois
Aka Moon
Nicolas Thys & The Sound People Project
LG Jazz Collective
Shijin
Rebirth::Collective
Or Bareket Quartet
Chrystel Wautier
Kris Defoort Diving Poet Society
FOX Trio feat. Vincent Peirani & Chris Cheek
Jelle Van Giel Group
Esinam Dogbatse Solo
David Linx & Michel Hatzigeorgiou
Amaury Faye Trio
Jean-Paul Estiévenart Trio
Manolo Cabras Quartet
LABTrio - 10 Years
Airelle Besson Quartet
David Thomaere Trio
Jeremy Dumont Trio feat. Fabrice Alleman
Fred Delplancq New Project
Aka Moon & Fabian Fiorini
Marjan Van Rompay Group
Franck Agulhon Trio
Magic Malik Orchestra
Pascal Schumacher & Sylvain Rifflet
La Scala
Yves Peeters Group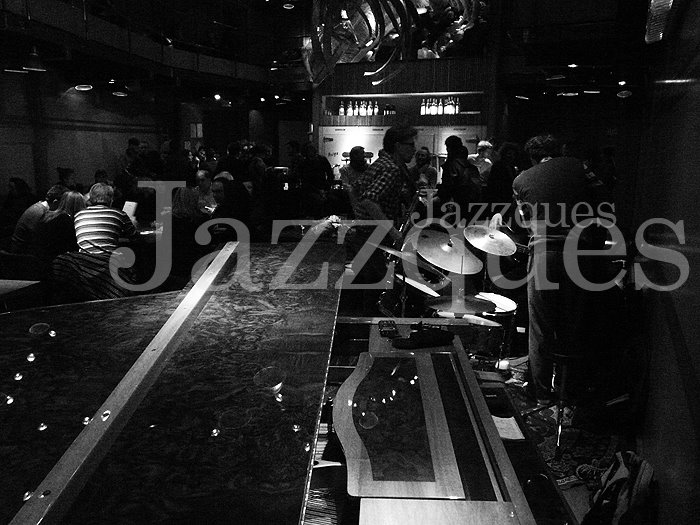 Beyond Jazzques, Jacques also writes for Citizen Jazz, the first online jazz magazine!